News & Updates
Matex News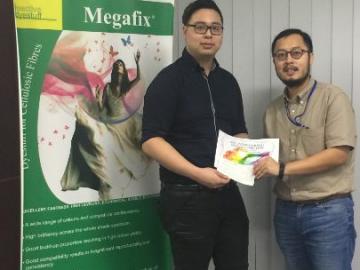 Year 2016 – SDC International Design Award 2016 @ Matex, Singapore Theme: "Making it Personal"
SDC International Competition Singapore Winner Mr Ommar Davin Morrow Yohansha (Raffles Design Institute) will be representing Singapore on 23rd Nov 2016 in China SUES for the Grand Final.
Heartiest Congratulations to Mr Ommar Davin Morrow Yohansha who took first place at the Singapore heat of the International Design Competition with his wining piece titled Synesthesia showing good vibrant use of colours and marrying the theme of making it personal with the use of latest ideas from digital print technologies.
Mr Ommar Davin Morrow Yohansha will join finalists from all over the world in at the Grand Final in China SUES 23rd November 2016.