Investor Relations
Board of Directors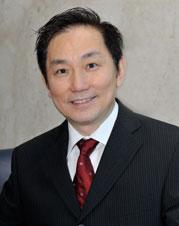 Dr JOHN CHEN SEOW PHUN
Non-Executive Chairman & Independent Director
Dr Chen has been our Chairman and Independent Director since 11 July 2003. He was a Member of Parliament ("MP") since September 1988 to 2006. He was the Minister of State for Communications from March 1997 to June 1999. From June 1999 to November 2001, he was the Minister of State for Communications & Information Technology and Minister of State for National Development. Dr Chen holds a Doctor of Philosophy ("Ph.D") degree in Electrical Engineering from the University of Waterloo, Canada. He taught at the National University of Singapore from 1983 to 1991. In 1991, he became the Assistant Secretary General of the National Trades Union Congress (NTUC) until 1997. Dr Chen also served as the Deputy Chairman and Managing Director of the NTUC Healthcare Cooperative Ltd from 1992 to 1997. Dr Chen has been a board member of the Economic Development Board (EDB), the Housing & Development Board (HDB), the then Port of Singapore Authority (PSA) and Singapore Power Ltd. He is presently the Executive Chairman of Thai Village Holdings Ltd and Chairman of SAC Capital Pte Ltd. He also sits on the board of several public listed companies as an independent director.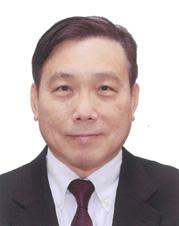 Mr FOO DER RONG
Independent Director
Mr Foo was appointed as an Independent Director of the Company on 10th May 2016. He is graduated with a Bachelor of Commerce Degree from Nanyang University and has a wealth rich experience and knowledge in business development, corporate restructuring, investment strategies and operation management, in a wide range of industries.
Mr Foo is currently a Non-Executive Director of Southern Lion Sdn Bhd and an Independent Director of Pavillon Holdings Ltd. His previous appointments include being the Managing Director/Chief Executive Director of Intraco Ltd and Hanwell Holdings Ltd (formerly known as PSC Corporation Ltd) and Executive Director of Tat Seng Packaging Group Ltd. He was once appointed as the Vice Chairman of Teck Ghee Community Centre and is currently served as a Patron of Teck Ghee Community Centre.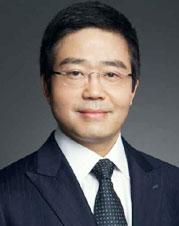 Mr WANG DAO FU
Independent Director
Mr. Wang Daofu is our Independent Director since 11 January 2017. He graduated with Bachelor of Law from Peking University in 1984. From August 1993 till May 2002, he had been working with many established Singapore law firms, as their Chinese Legal Counsel. Following that Mr. Wang set up Shanghai Yuantai Law Offices in 2004 and is the firm's founding partner. He has more than 30 years of PRC legal practice experience in wide ranging areas of capital market, corporate finance and mergers & acquisition. Mr Wang currently serves as the Independent director of a few companies which include Jiangnan Agriculture Commercial Bank (China), Dazhou Commercial Bank (China), Proceq Trading (Shanghai)Co. Ltd (China), TH Straits 2015 Pte Ltd., MOBO Information Technology Pte Ltd and XIAOJU Singapore Pte Ltd.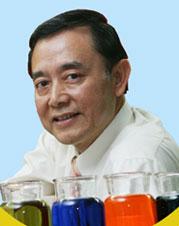 Dr ALEX TAN PANG KEE
Chief Executive Officer & Managing Director
Dr Tan founded our Company in September 1989 and was appointed as our Chief Executive Officer since early 1990. Dr Tan has more than 30 years of related experience and is instrumental in the development of our Company since its inception. He is in charge of formulating corporate strategies and management of our growth and development. He is also involved in developing new products and identifying new markets for our Group. Dr Tan holds a Bachelor of Science degree in Chemistry from the University of London and obtained an honorary Ph.D in business administration from the Honolulu University, Hawaii, USA, in 2003. Between 1967 and 1989, Dr Tan was the Regional Technical Manager of the Sandoz Division of F.E. Zuellig (Trading) Pte Ltd (1976 to 1988), Technical Supervisor of Guthrie (M.S.) Pte Ltd (1973 to 1975) and a Chemical Analyst in the Malaysia Chemistry Department (1967 to 1972).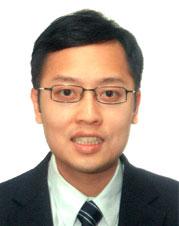 Mr DRO TAN GUAN LIANG
Executive Director
Mr Dro Tan was appointed as our Executive Director since 2010. He is responsible for the Group's business, projects that cater to branding of the company and product innovation and development. He helps out with the design, expansion and overseeing of the group's buildings and infrastructures. He is actively involved in the group's diversification projects that aim to complement the group's existing core businesses. He has also been appointed as Vice President of International Affairs at Textile and Fashion Federation Singapore a non-profit organisation, and an active member of its executive and management committee dedicated to help the Singapore textile and fashion industry and its members globalize. Prior to this he has worked with various architectural firms in Seoul, Korea and Singapore. Mr Tan graduated with a Masters in Architecture and Minor in Technopreneurship from the National University of Singapore in 2008; his research thesis focused on the global study and development of sustainable suburban communities.